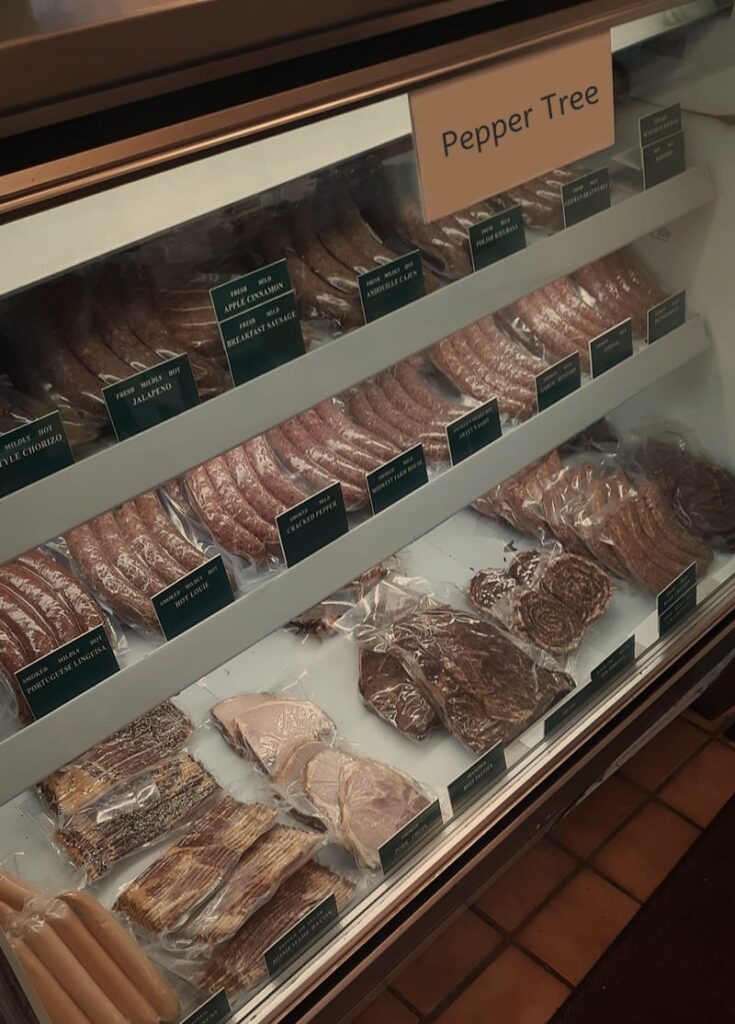 At Pepper Tree we offer a full range of hand crafted and specialty meat products. with 20+ types of sausage we have traditional favorites, international delights and a few unique Pepper Tree creations.
We also offer tantalizing specialty cut meats. Top Sirloin steaks, Rib Eye steaks cut to order, Flank Steak Pinwheels, Smoked pork chops, Fresh ground beef, and more.
We are not currently taking online orders. Please visit our shop to see our complete product line.